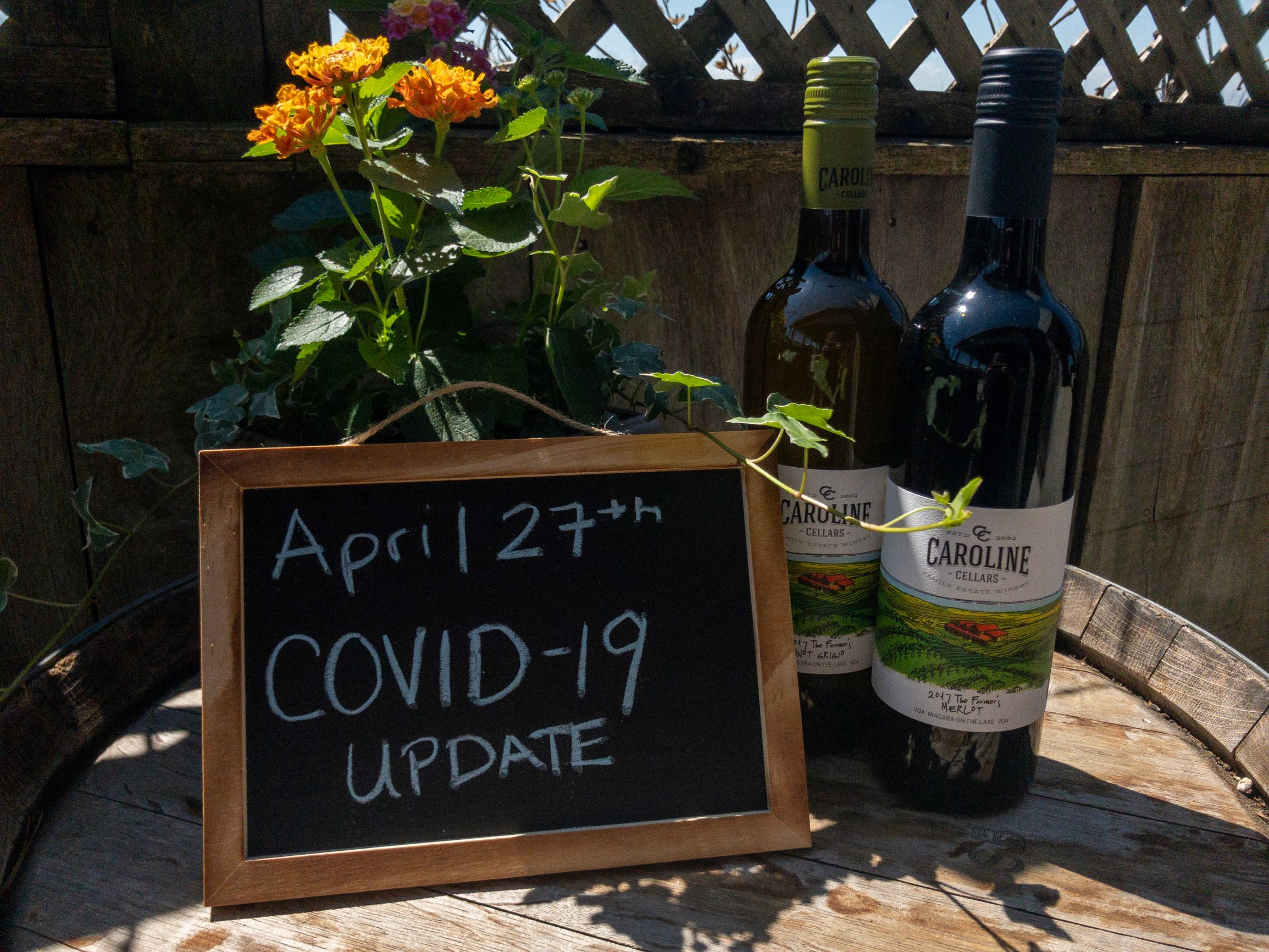 April 27th – Update about Current Operations – COVID-19
04.27.20
COVID-19 Update – April 27, 2020
Hello to all of our Caroline Cellars and The Farmhouse Café friends and customers.  What we thought would be a few weeks of restrictions and limitations has definitely grown beyond that and we must express how thankful we are for everyone who has supported us through the past 6 weeks.  You – our customers – are amazing and we miss all of your smiling faces every day. We cannot wait to be open again whenever it is safe to do so.  We hope everyone is safe, healthy and managing throughout these unprecedented circumstances.
As we have been constantly adapting to this new normal for our business, we wanted to take this opportunity to provide a quick update of our current business operations.
Wine Boutique & Tasting Bar
Wine tastings are not available; however we are offering many options to purchase our wine.
Online Orders with Parking Lot Pickup
Pickup available Monday, Wednesday and Friday from 12 pm to 3 pm, and on Saturday from 10 am to 12 pm.
FREE Delivery to NOTL, Virgil, St. Davids and Queenston
No minimum purchase. Deliveries Wednesdays and Fridays.
*NEW* St. Catharines and Niagara Falls – Friday Delivery – $5 plus HST.
We have partnered with our friends at Grape Escape Wine Tours to offer delivery to St. Catharines and Niagara Falls on Fridays.  No minimum purchase.
$15 plus HST Flat Rate Shipping to most of Ontario
All orders should be PLACED ONLINE – and your selected delivery or pickup option from above can be chosen on the checkout screen.
Please note: We have put most of our wines on sale for $1-$2 off per bottle, ensuring that all our customers near and far benefit from the price relief we can offer right now.  Due to the very economical prices of our wines, we are unable to offer free shipping on top of the sale prices – thank you for understanding.
The Farmhouse Café – remains closed.  We have taken this opportunity to complete some renovations to both our dining space and our kitchen.  These are still underway – when they are complete, we may consider some take-out options.