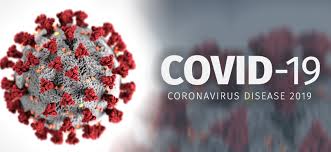 COVID-19 Update – December 21, 2020
12.21.20
December 21, 2020
To our valued customers:
For December 22nd through 24th, we are business as usual with RED zone limitations.
However, in light of the current COVID-19 situation in Ontario and Premier Ford's announcements today, we will be temporarily closing The Farmhouse Café effective December 25th, 2020 through January 23rd, 2021 (or as long as Niagara is in the "Grey/Lockdown" zone).  We have chosen not to offer take-out during this time.  We thank the customers who have come in and supported us during 2020 and look forward to serving you all in 2021.
Our Wine Boutique and Tasting Bar will be open for purchasing only from December 27th onward.  All wine tastings will be temporarily suspended in order to protect our staff and customers.
Our Wine Boutique will have shortened hours on the following days:
Sunday December 27th 11 am to 3 pm
Monday December 28th through 31st 11 am to 4 pm
Hours for January 2021 will be determined towards the end of December.
We will be limiting the number of guests permitted in-store however Curbside Pickup is available.  Guests can order and pay online and simply pick up in-store or curbside, therefore practicing recommended social distancing practices.  There is no charge for this option, and no minimum order.
Free delivery is also available within Niagara-on-the-Lake boundaries, including Virgil, St. Davids and Queenston.  Orders can be placed online and we deliver locally on Monday and Wednesday.
Our online shop continues to be open and we can ship pretty much anywhere in Ontario at this time.  We thank all of our customers Ontario-wide who have chosen this method of purchasing recently and who make the choice to do so moving forward.
We thank everyone who has chosen to support us during this time of uncertainty.  The safety of our employees and customers are paramount at this time and we are happy to do our part to help stop the spread of COVID-19.  We look forward to serving everyone again once it is safe to do so.
Warm Regards,
The Lakeit family at Caroline Cellars and The Farmhouse Cafe