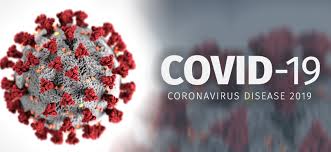 COVID-19 Update
03.17.20
March 25, 2020
In order to best protect our employees, effective today, we will be temporarily closing our storefront.  We will continue to accept online orders and we have many options for those choosing to purchase online:
You can order online for shipping throughout most of Ontario.
You can order online for FREE in-store pickup.  We are going to be open for pickup Monday, Wednesday and Friday from 12 pm to 3 pm
For residents in NOTL, Virgil, St. Davids and Queenston – you can order online for FREE delivery.  2 bottle minimum.
Click here to go directly to our online shop.
Click here for full details on In-Store Pickup and Local Delivery.
March 17, 2020
To our valued customers:
In light of the current COVID-19 situation in Ontario and Premier Ford's announcements this morning, we will be temporarily closing The Farmhouse Café effective immediately until March 31, 2020.  We have chosen not to offer take-out during this time.  We thank the customers who have came in and supported us over the last week as this situation has evolved.
Our Wine Boutique and Tasting Bar will be open for purchasing only.  All wine tastings will be temporarily suspended in order to protect our staff and customers.
Our Wine Boutique will have shortened hours between March 18th and 31st :
Monday through Sunday 11 a.m. to 4 p.m.
We will need to limit the number of guests in-store to less than 50.  If you would like to call us to order your wine prior to coming in, we are happy to pack it up for you in advance so all you have to do is pay upon arrival.
We have also created an option in our Online Shop for Pick-Up In Store for our local customers as well – who can order and pay online and simply pick up in-store, therefore practicing recommended social distancing practices.  There is no charge for this option, and no minimum order.
Our Online Shop continues to be open and we can ship pretty much anywhere in Ontario at this time.  We thank all of our customers Ontario-wide who have chosen this method of purchasing recently and who make the choice to do so moving forward in their efforts to follow social distancing recommendations.
We thank everyone who has chosen to support us during this time of uncertainty.  The safety of our employees and customers are paramount at this time and we are happy to do our part to help stop the spread of COVID-19.  We look forward to serving everyone again once it is safe to do so.
Warm Regards,
Justine Lakeit
On behalf of the Lakeit family at Caroline Cellars and The Farmhouse Cafe