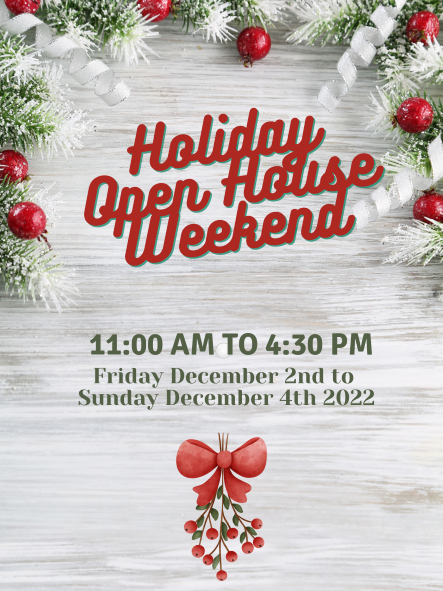 Holiday Open House 2022
11.11.22
Friday December 2nd to Sunday December 4th 2022
The Lakeit Family at Caroline Cellars Family Estate Winery would love for you to join us for our Holiday Open House Weekend!
Special giftware pricing
Exclusive discounts on select wines
Purchase a $100 gift card for $90 (limit 2 per customer, cannot be split into 2 x $45 cards)
Special Gift Packages make for easy holiday shopping
Back by popular demand- Charcuterie in a Jar Wine Pairing. A flight of 3 different wines paired with carefully selected cured meat and cheeses including Cabernet Sauvignon Icewine and dessert. *This pairing can be made gluten free or vegetarian with 48 hrs advance notice*
$12 per a person. 11:00 a.m. -4:30 p.m. Friday through Sunday. Reservations required for Charcuterie in a Jar Pairing
*Lunch in Farmhouse Cafe & regular Wine Tastings also available Open House Weekend. Separate Reservations required for those experiences *
https://www.exploretock.com/carolinecellars/
Inquiries can be directed  to 905.468.8814 or jaclyn@carolinecellars.com
Holiday Open House specials are available IN-STORE only – they will not be available for online purchase.