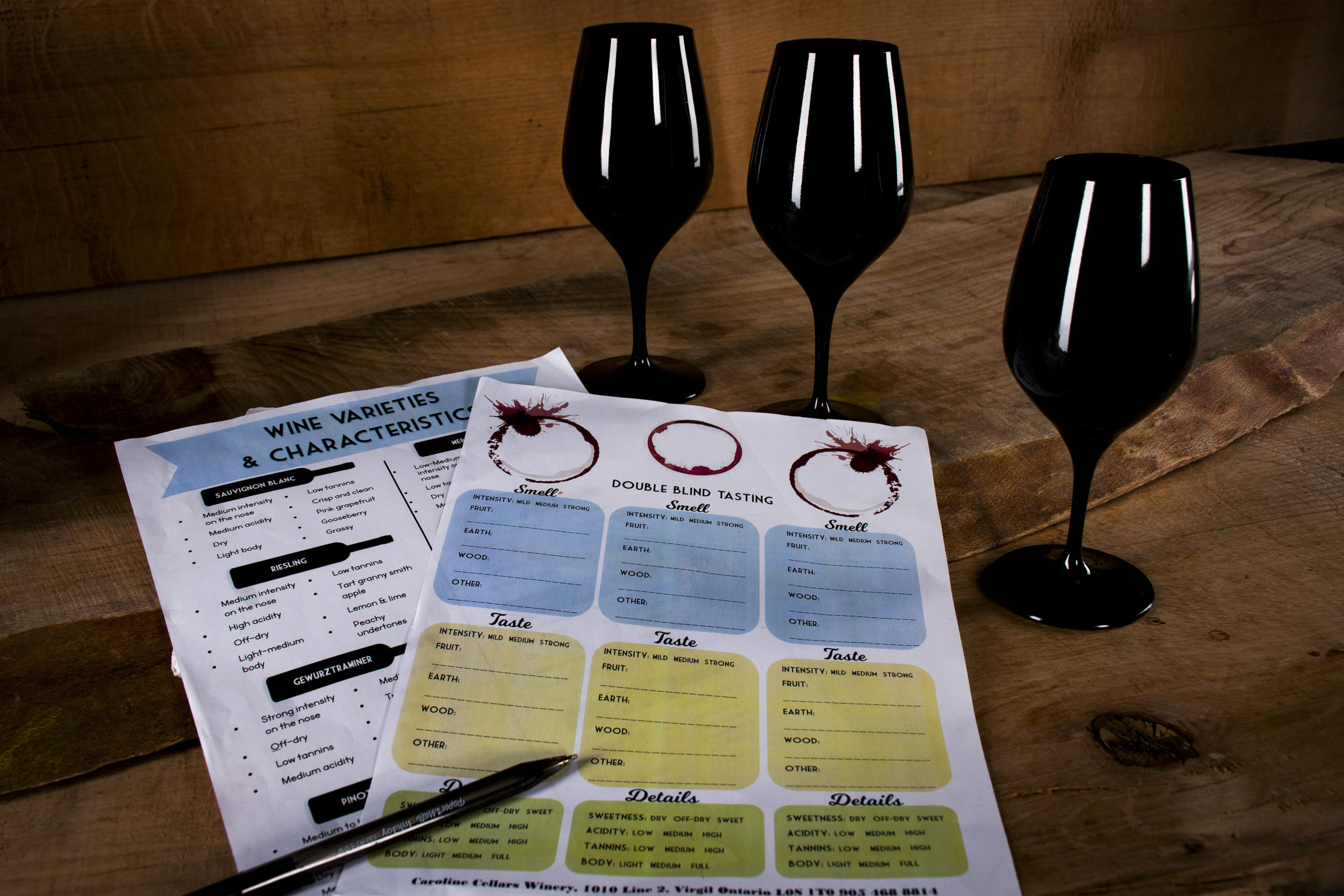 Double Blind Wine Tasting- A Journey Through Your Senses
03.20.23
Our Double Blind Tasting is back by popular demand!
Have you ever done a wine tasting using black glasses before? Think you can guess which wine is which without using your eyes- just your nose and taste?
Join us on March 24th to March 26th and March 31st to April 2nd for a journey through your senses for a Double Blind Wine Tasting! Our servers will guide you through the entire experience while you try to guess what's in your glass using only your senses- Could it be 2 whites & 1 red or 2 reds & 1 white or all 3 whites- You never know!!
Only $15 per person for this experience!
Click the link below to book your reservation today!!