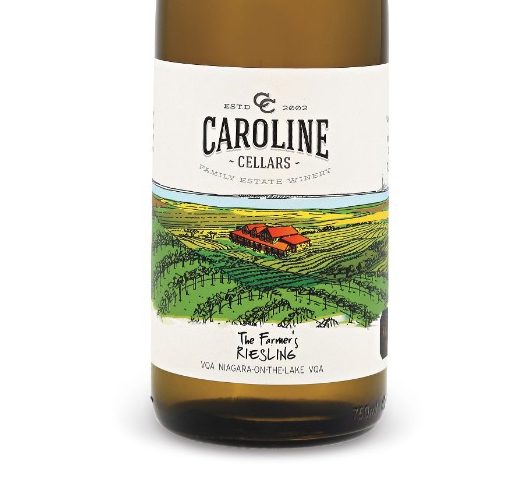 Now available in the LCBO!
02.13.18
2016 Farmer's Riesling VQA – Available in the LCBO February through August 2018
We are excited to be offering one of our best selling wines through the LCBO for a limited time – with limited amounts available!  This wine is currently sold-out at Caroline Cellars.
Our 2016 Riesling is fresh and fruity, but still dry – lots of peachy-pineapple notes on the nose and palate as well as refreshing lime notes on the finish.  It's one of our most versatile wines – pairing with nearly everything – but is definitely a favourite with tangy fresh cheeses like chevre, grilled fish or chicken with mango salsa, and also has the perfect sweetness and acidity to pair with fresh cut fries with garlic aioli (a favourite in The Farmhouse Cafe!)
LCBO #343004
$14.00 750 ml
Click here for a list of participating LCBO stores
Click here for the LCBO listing with current inventory at participating stores