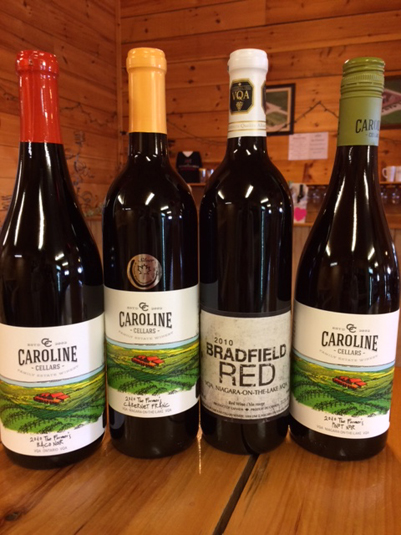 The "Romantic Reds" Sale – February 1st through 29th, 2016
02.01.16
What's your idea of romance? This month we've selected some of our most romantic reds to offer for our feature wine program – great wines for a great price.  We provide the wine and inspiration.. you add the romance.
A candlelit dinner for two with a full bodied spicy red..
Try our 2010 Cabernet Franc
A roaring fire and two glasses of rich and smoky red..
Pre-dinner nibbles with a light and fruity red..
Try our 2010 Pinot Noir
Mulled wine to warm you up after an midwinters afternoon spent outdoors..
Try our 2010 Bradfield Red in your favourite mulled wine recipe, or try our favourite mulled wine recipe
These four wines are on sale right now in-store and online for shipping within Ontario.. need it for Valentine's Day? Order by 5 pm on Monday February 8th.